Socials 9
This course will span the two continents of Europe and North America from 1500 – 1850 CE (Common Era). Students will learn how historical forces, including revolution, imperialism, colonialism, and industrialization have had an impact on the world. Lastly, students will be introduced to Canada's geography, history, and culture.




---
Introduction to Geography:
The Five Themes of Geography Slideshow Questions:
Assignment:
Geography Skills Slideshow Questions:
Chapter 6:
Geographic Regions of Canada
Geographic Regions of Canada Questions
Introduction to Map Skills Latitude/Longitude Assignment
Map Skills Flash Presentation
Regional Geography of North America Project
Chapter 1:
Powered by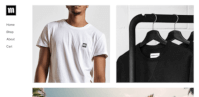 Create your own unique website with customizable templates.